Veevlink achieve business management and social networking docking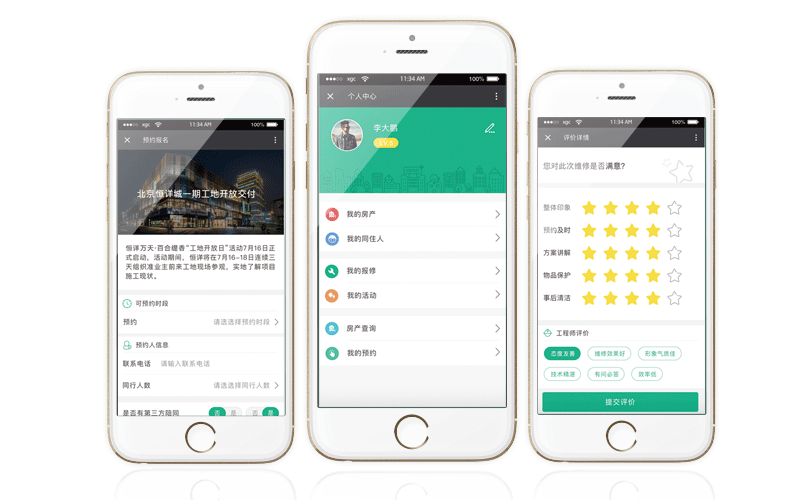 Veevlink Enterprise Management Software
Independent research and development mobile, social platform Veevlink
In the era of mobile Internet, your customers, partners and employees every moment in the social network, companies should open the door to achieve business management and social networking docking.
You use social networks as much as possible:
Promote your products and services
Carry out your deal
Service your member
…
Connect micro-social network and enterprise back-end business system, through the Social Media to the user to provide easy-to-use applications, so that enterprises through social networks with its customers, partners and employees to communicate directly.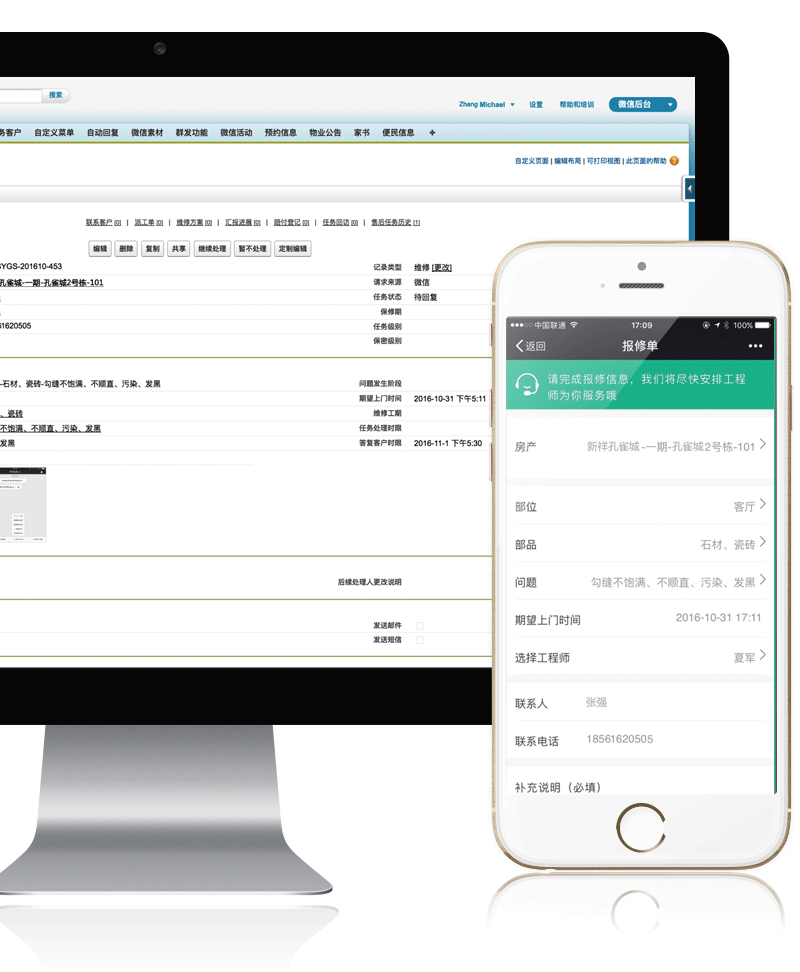 Provide all-weather customer service
With the Salesforce call center system, you can always provide support services to your customers. When customers encounter problems, always hope that the first time to be resolved. Through the call center system, you can provide 24 hours of online support to customers in different channels.
Multi-channel support
With the popularity of the network, customers express the brand; the views of the product channels are more and more diversified. They will express through the telephone, e-mail and other traditional channels, social media and other emerging channels for feedback. So you need to reach out to different channels to gather more comprehensive feedback, and the Salesforce call center solution can help you solve the problem.
What is Veevlink
Integration of enterprise management and social network
In simple terms, it's a tool that allows you to use Salesforce on microseconds. With Veevlink, you can quickly build applications that connect to microseconds on an enterprise's Salesforce system. Based on Force.com's fast and scalable platform, you can build applications that fit your business and connect your customers, partners, and internal employees with Social Media public and Social Media business account.
Veevlink will eventually be the cloud computing SaaS and PaaS model to provide enterprise customers with link services, the enterprise through the simple deployment and configuration of this product can be achieved CRM and social networking integration, without the need to buy any hardware and basic software services, integrated development work. In the first phase to achieve Social Media public and Social Media business account and Salesforce cloud computing platform integration.
Veevlink Features
Easy to use
Veevlink is committed to providing the easiest to use applications that allow mobile access anytime, anywhere. Make full use of social network communication platform and artificial intelligence and other technologies to improve human-computer interaction
social network entrance
Avoid the maintenance and promotion of different mobile terminals for the installation of the trouble, and through micro-social portal to improve the user's viscosity
In the future, support more popular social networks and tools such as LINE, WhatsApp, etc...
Enterprise cloud computing
The software-as-a-service model is used to define a series of connection services that can help you easily deploy back-end management platform to Social Media link. Based on the cloud computing model, you do not need to invest in infrastructure
Out of the box
Expand the back-end business platform standard features, open through the social network entrance to the end user Veevlink provides a series of unboxing standard features, companies opened a permit, you can use the Social Media through the use of CRM function
Support any business
Platform-as-a-service features that include connection standards and development frameworks and quickly build lightweight applications to meet your business rules with the Force.com platform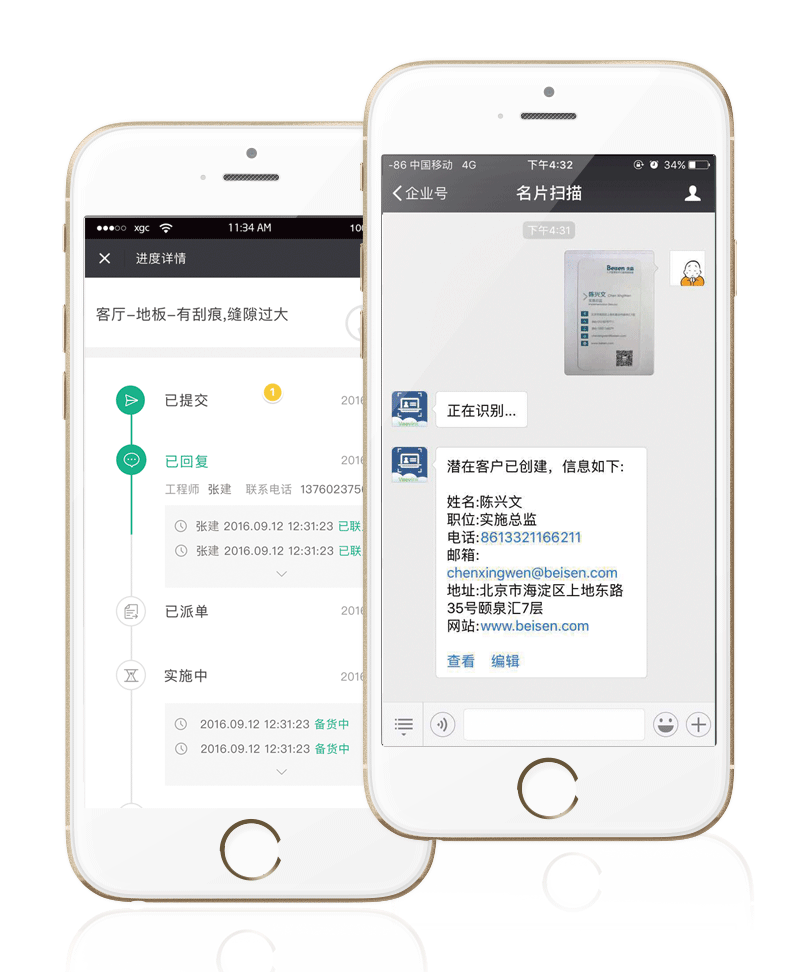 Veevlink Function
Compared to traditional human-computer interaction, Veevlink has a more colorful interactive way, social networking to bring us different from the traditional enterprise-class software experience. Traditionally, it is based on forms of interaction, and we are now based on forms and message-based interactions.
Social Media-market activities

Publicity before the meeting
Sign up and sign in
Interactive research
After the meeting
QR2Lead

Social Media customer field service

Call to repair
Task assignment
Service process navigation
Customer satisfaction
Social Media online assistant

Session routing
Online chat
Chat transfer
Chat meeting
Customer service representative console

Social Media sales service

Visit plan
Customer visit navigation
Business card scanning
Telephone call record