Customer service staff can be any equipment to provide services for customers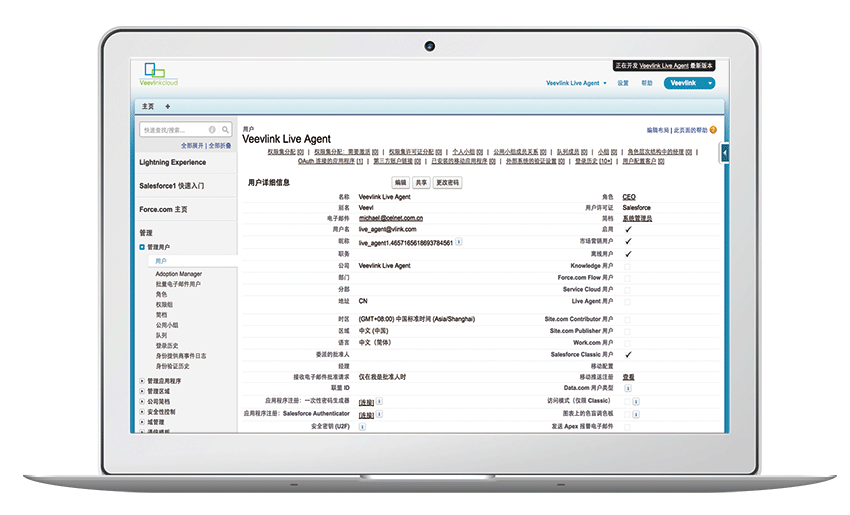 1.4 Coordinate customer service cooperation
Predictive support services mark the arrival of a new era of customer service. By integrating all customer case data into a complete product problem solution, customers can quickly find a solution directly in the database in case of problems so that they can solve their own problems in the shortest possible time.
1.5 Support channel diversification, to provide first-class customer service
Today, customers will be able to express their views on your brand through a variety of channels, including traditional channels such as telephones and e-mails, as well as evolving social media channels. Customer service management system provides multi-channel customer support features, so that your customer service staff through the use of channels to contact them, so that transactions easier to reach.
LiveAgent
Through the social media channels of the customer service management system, customer service personnel can provide services to customers on any equipment. Collaborative tool in the system is to provide excellent service for the customer service provides a great convenience.
1.1 24hours * 7days customer service
With the LiveAgent call center system, you can provide support services to your customers wherever and whenever you need it. Product problems, customers only through Social media, you can directly through the mobile application to obtain customer service real-time service support. Customer service staff with Salesforce can provide personalized real-time support.
1.2 Enhance services and enhance customer trust
When the customer needs advice, always hope that the first time to get a response. With the LiveAgent call center system, you can provide 24 hours of online support to customers in different channels. In less than a minute, you can understand their needs, and customers for targeted communication.
1.3 Personalized customer service
With the growing customer expectations, meet these new needs, customers need to provide a unique service experience. Each customer has its own needs, and other people's problems are similar but not necessarily the same. At this point, it is imperative to provide the exact solution to the customer's actual questions, which will also be an important weapon to beat your competitors.