Through the QR code collect the Lead information, back-end management analysis source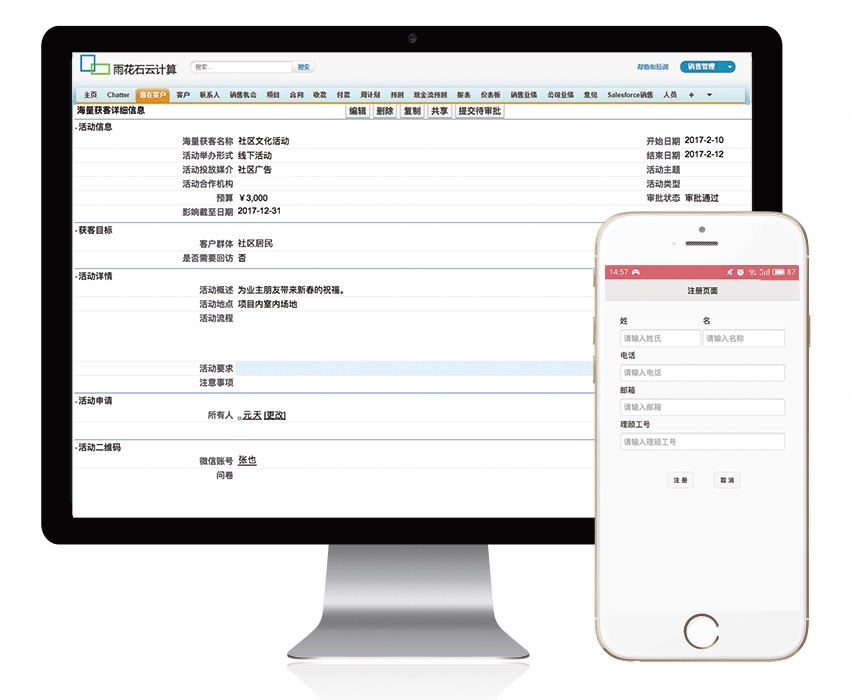 QR2Lead
Issue the QR code through the various media channels, through the Social media channel to collect information on lead, allowing potential customers to scan QR code registration to submit information, back-end system management to track the source of each media analysis.
1.1 Get more lead
QR2Lead can help you collect your lead data faster and more intelligently, and can help you get effective leads to better allocation of lead. Based on the data obtained, the distribution of the most appropriate sales representatives to carry out sales activities, allowing sales to obtain a higher completion rate.
1.2 Achieve more transactions
You can connect to the customer via any channel or device to connect to the platform. Combined with customer data and behavior, launched a targeted real-time communication to meet customer needs. Respond to and anticipate customer needs, allowing customers to experience a unique journey in your brand.
1.3 Mobile function breaks the geographical restrictions
Lead interaction, and then let the sales process more smoothly. Good communication is the key to successful cooperation; QR2Lead will create a communication channel for you to help you succeed.