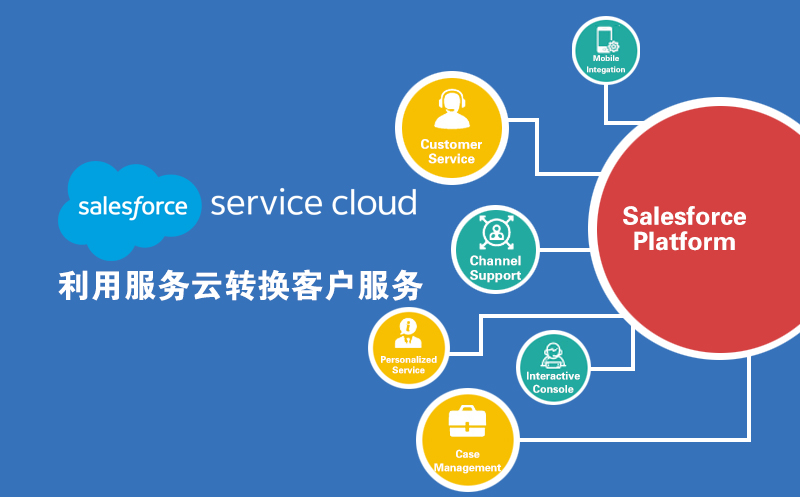 Introduction to Sales Cloud
Sales Cloud sales management system has a strong data processing capabilities, can help you better manage customer files, sales team and sales process, so you can undertake more business.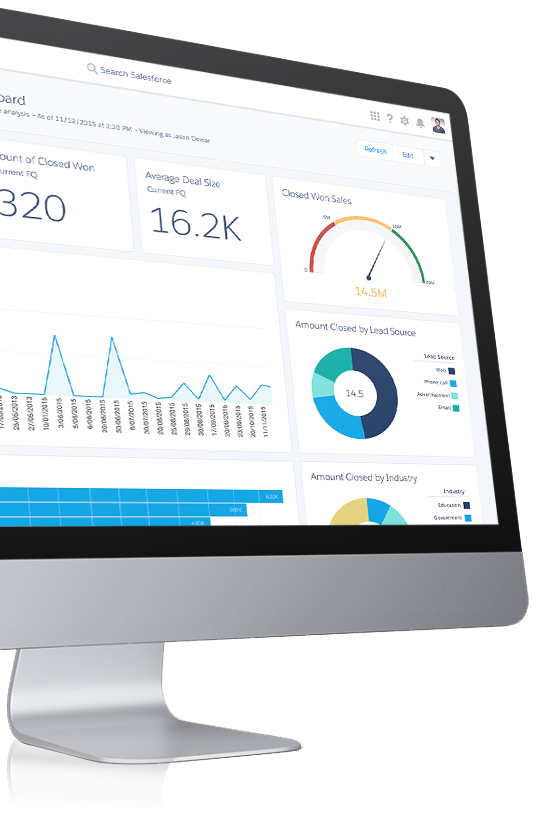 To Reach More Deals
With the Sales Cloud sales management system, your sales team can track all customer information and interaction on any platform, anywhere, anytime. Updating customer data in a timely manner allows you to advance the sales process faster and better.
Improve Work Efficiency
With the Sales Cloud sales management system, you can automate complex business processes and dramatically improve productivity. Whether you are a field sales representative, or internal sales representatives, similar to send and receive e-mail like repeat work, can be automatically managed through the sales management system, save valuable time to communicate with customers, effectively promote the sales process.
Get More Leads
Salesforce sales management system can also help you extract effective leads, allowing you to better allocate resources. According to the clues obtained, the distribution of the most appropriate sales representatives to carry out sales activities, allowing sales to obtain a higher completion rate.
Deep Insight, Wise Decision
Salesforce brings all sales information to the sales management system, allowing each member of the sales team to schedule sales based on the latest information. The timely updating of information allows salespeople to more easily set task priorities and make decisions more quickly. And these operations can be in the notebook, computer or mobile phone and any other equipment directly on, so that all sales process in control.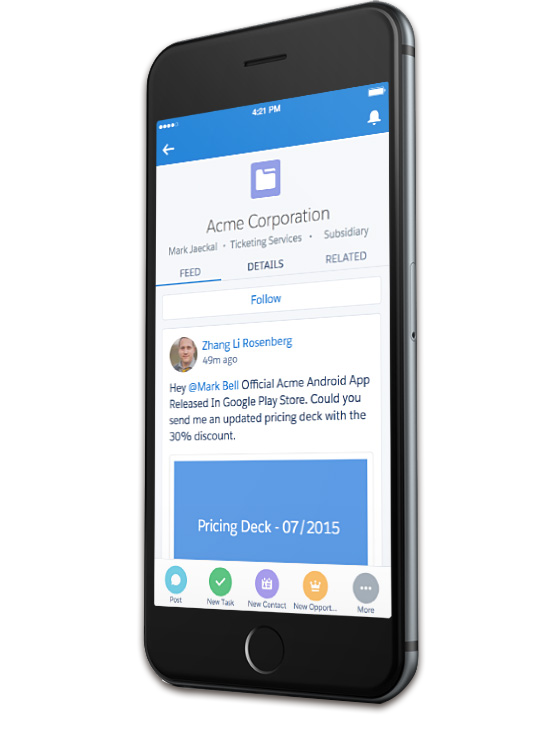 Function
Account Information Management

Sales Cloud account management has powerful capabilities to extract the customer information you need from the social media website. you will get all the data of your customer's activity history, important contacts, customer discussion information, and a comprehensive understanding of the customer's ideas, thus better promoting the sales process.

Sales Forecasting

See a complete view of your entire pipeline and your business, and take action where necessary. Provide rapid updates to help management make decisions. Then easily apply your judgment to forecasted amounts at the rep, period, and summary levels. You can also view details about any previous adjustments that you or your team has provided, while leaving the underlying opportunity data intact.

Opportunity Management

Sales Cloud integrates the sales-related data, such as the trading phase, product, competition, quotation, etc., into the system and displays the details of all the transactions of the sales team, pays close attention to the information and those required for each transaction, so as to provide a reliable reference for the subsequent transaction.
Partner Management

Sales Cloud sales management platform also provides partner management capabilities, and builds and strengthens communication with partners through the platform of the partner community, and then make the sales process more smoothly. Good communication is the key to success. Sales Cloud will create a communication channel for you.

Reports and Dashboards

Our CRM analytics software keeps you updated with customized sales forecasting reports that you can build with ease.Just drag and drop the fields, filters, groupings, and charts that you want, and get an immediate real-time view.Track team performance with dashboards and other sales reporting tools, and quickly make changes to components to get the most important information front and center.

Workflow and Approvals

Process Builder provides a simple point-and-click interface to automate business processes. You can create automatic email alerts for deals over a certain size, auto-assign tasks as a deal moves through the different stages, and more.
Pricing