CRM quickly implements import projects and quickly establishes your customer management platform!
The project is implemented from 0 to 1 and completed in one month,Ensure the quality and speed of CRM project implementation
Project Implementation Planning

Customer/Distributor View 360 Degrees
*Limit 15 custom fields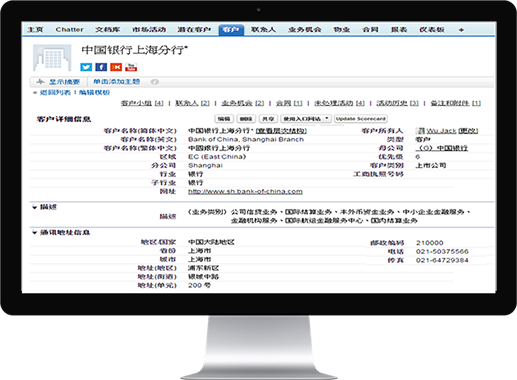 1. Record customer-related information, such as: customer group members, customers, distributors, competitors, media, channels, regions, subsidiaries, industry categories / Grading, contracts, business opportunities, final timesheets, etc.
2. Parent/Subcompany Hierarchy, Contact Hierarchy View
Customer Contact View 360 Degrees
*Limit 15 custom fields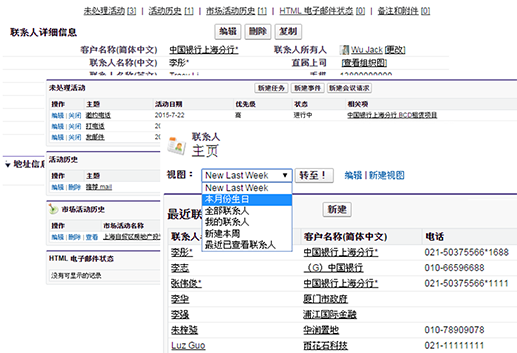 1. Record customer related contact information: company, department, position, phone, email, social media account, direct boss, birthday, preferences, etc. >
2. Querying Contact Hierarchy Views
3. Contact-related business work, marketing activities, business opportunities, contracts, cases, etc.
4. User-defined view: such as this month's birthday contact, North Central South area contact..
Business Opportunity Management Module
*Apply BANT scoring rules without additional custom rating rules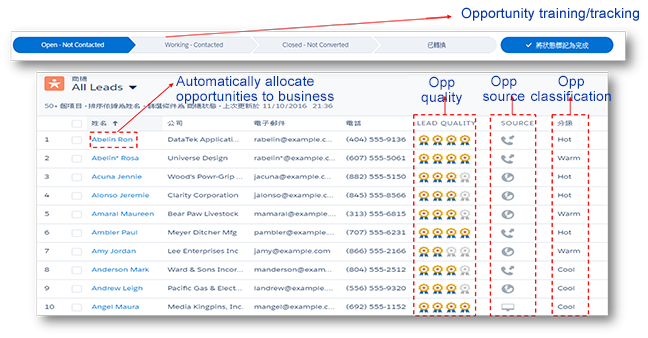 Sales Opportunity Management Module
*Applying a standard stage module without consulting advice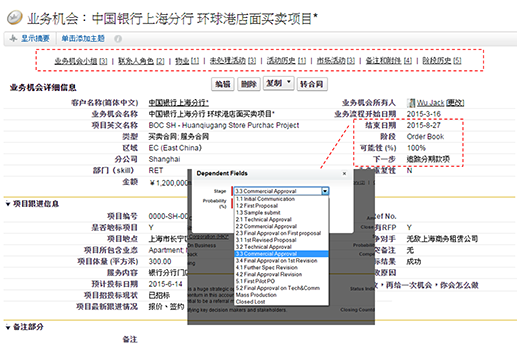 Sales item 360-degree view, all relevant information in the same place
Examples: Opportunity phases, odds of winning, next steps, dates, opportunity team members, contacts and roles, product prices, contracts, orders, receipts , job assignments, etc.
1. Manually or automatically assign business opportunities to different people based on customer/distributor and service categories
2. Understand the progress of sales opportunities through a standardized business opportunity follow-up process
3. Customized Opportunities Stage, combined with sales activities, global salespeople and distributors work on the same set of methodologies
Inter-departmental Collaboration Module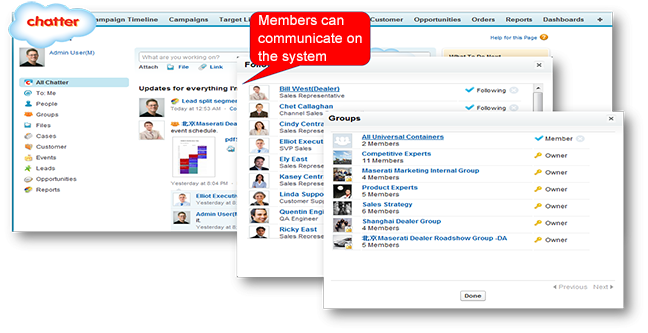 1. Not just social, but communication transformation!
2. Collaborate in business processes, increase user viscosity, and accelerate information delivery and sharing of experience
3. Create Chatter Groups by Theme or Project (Chatter Group)
4. Invite internal/external customers to join the group discussion
Forecast Management Module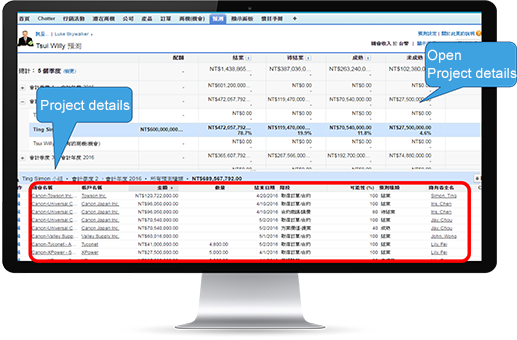 1. Use the forecast report to view the status of the current sales target
2. Predict how much money will be available in the future
3. Focus on what should be done to achieve sales goals
Product Information
*Single Language, Single Currency/One Product Manual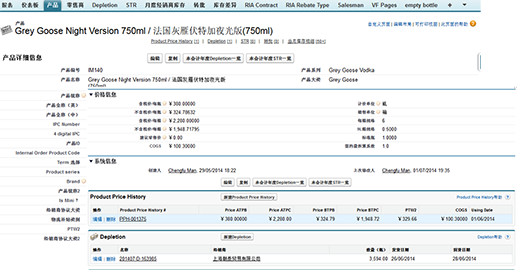 1. Business people quickly learn about product specifications and information
2. Business people quickly find competitor information and learn how to beat competitors during winnings
3. Increase Win Rate
Quote management, approval process
*There is no approval function for the PE version. The PDF quotation is based on the standard format.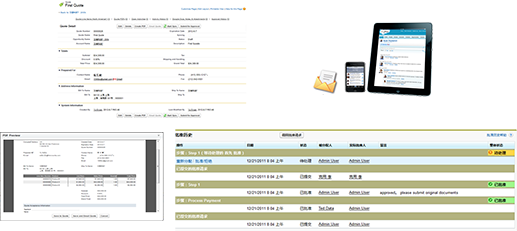 1. Print PDF Quote
2. Submit a quotation to the approval process
3. Use Salesforce1 Mobile, Email, or Chatter for easy approval and increased productivity
Exclusive Sales Executive Management Dashboard!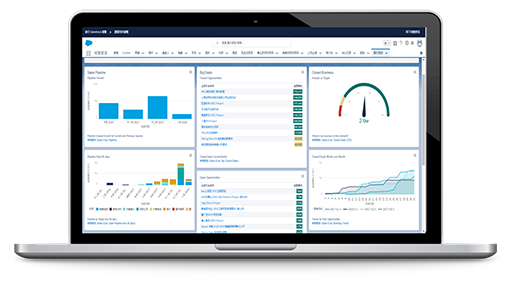 1. Overview of Key Orders
2. Monthly Sales Progress Chart
3. Growth Trends
4. Performance Goal Dashboard
5. Overview of ongoing business opportunities
6. Payment Overview
7. Salesperson Performance Ranking
Exclusive Salesperson's Management Dashboard!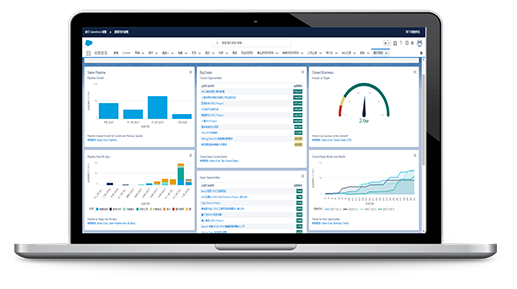 1. Sales Progress Statistics
2. Event Management Statistics
3. Performance Achievement Statistics
4. Overview of ongoing business opportunities
5. Transacted Order Statistics
6. Unfilled Order Statistics